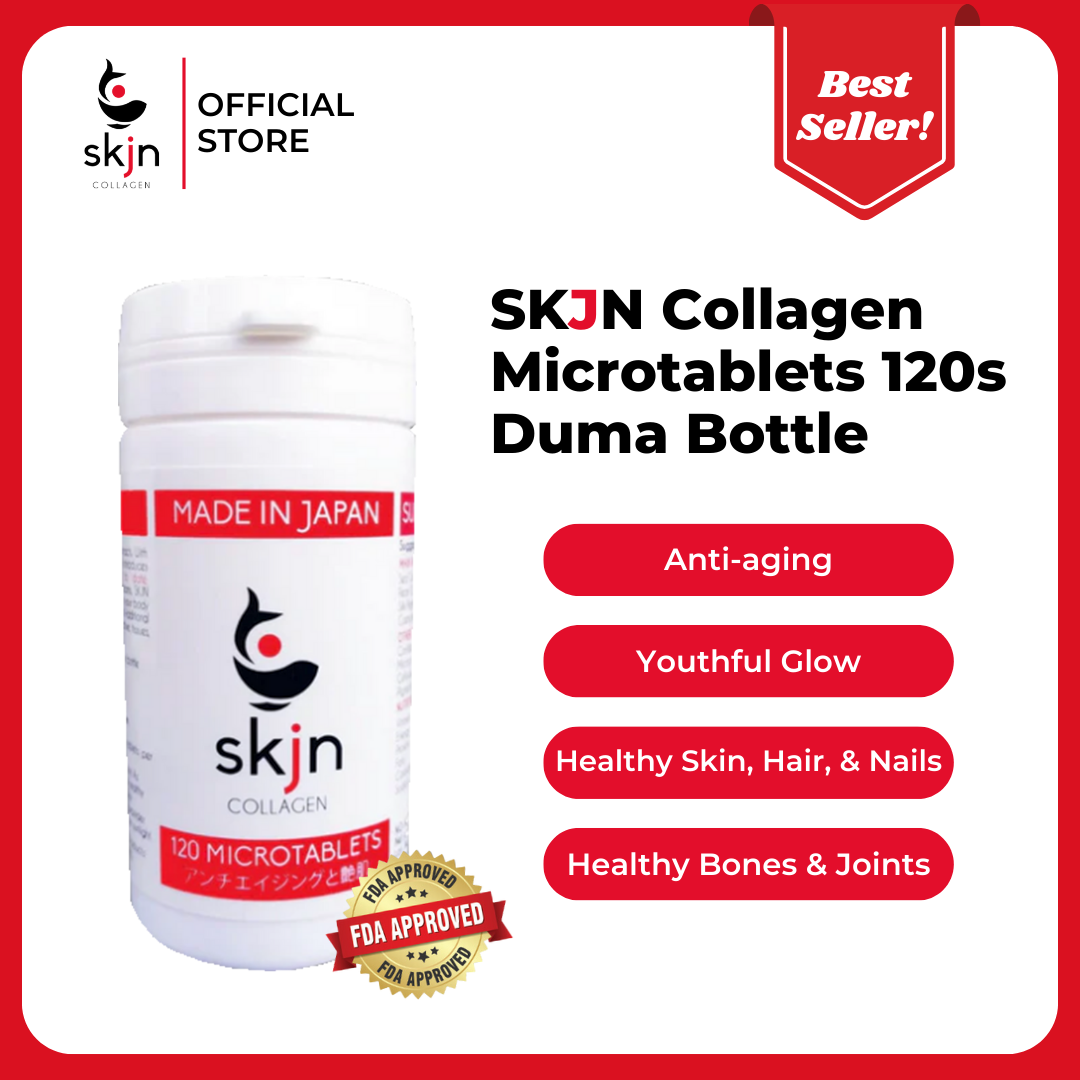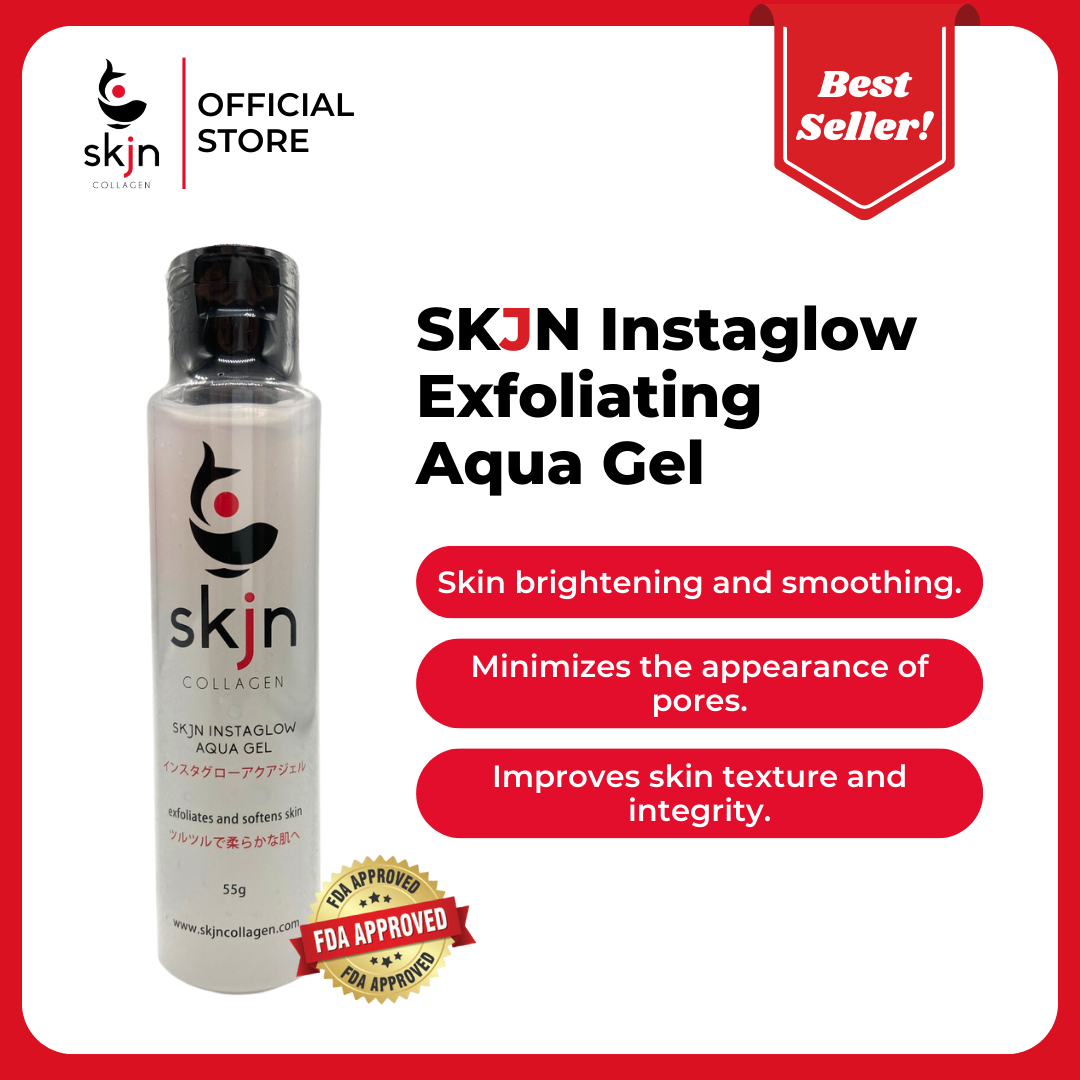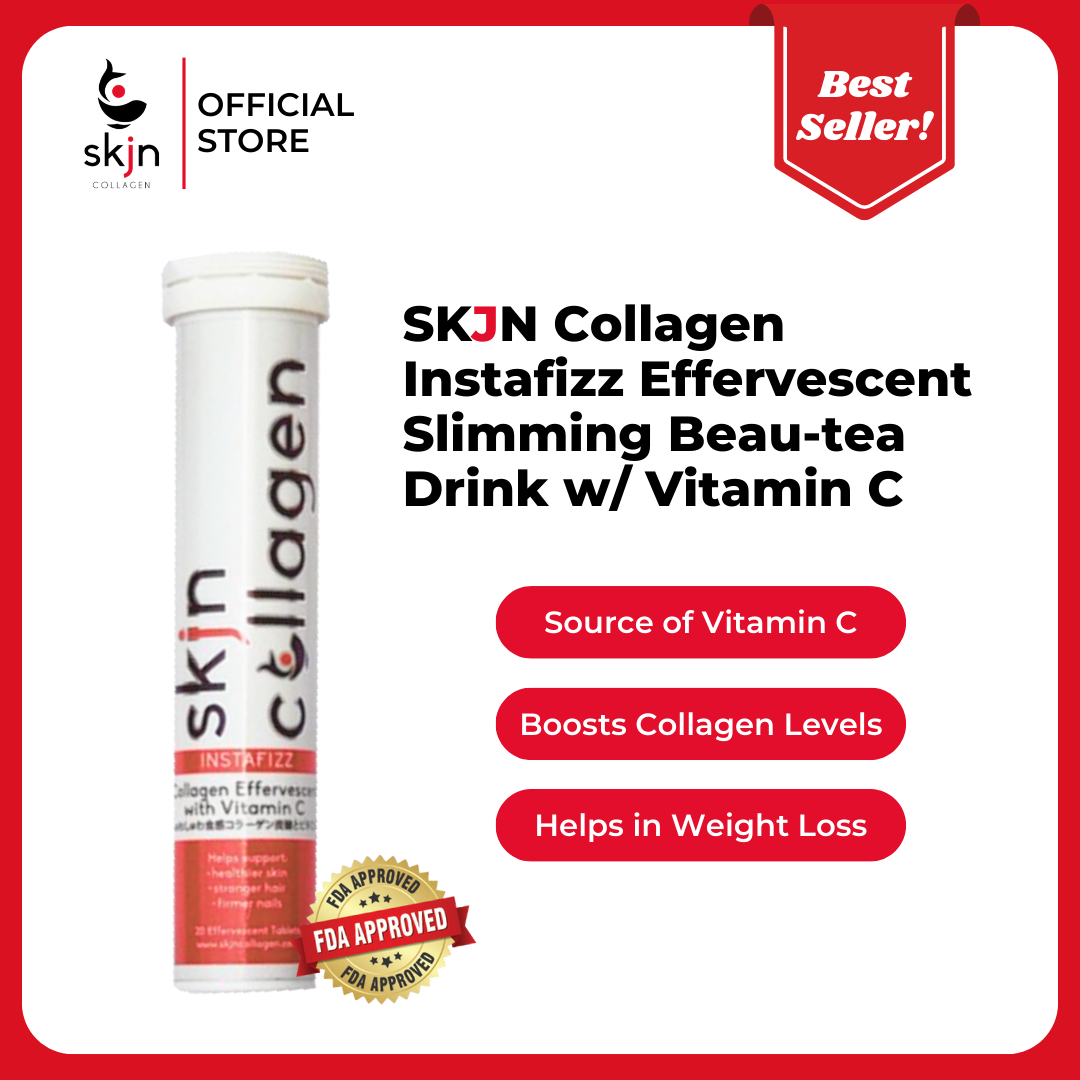 SKJN Holy 3nity: SKJN Collagen 120s Micro + Instaglow Exfoliating Aqua Gel in 55g + Instafizz Effervescent Slimming Beau-Tea Drink
SKJN Holy 3nity Bundle includes:
SKJN Collagen 120s Micro
Instaglow Exfoliating Aqua Gel in 55g
Instafizz Effervescent Slimming Beau-Tea Drink
Microtablets
SKJN Collagen is made up of 100% pure Japanese collagen.
Recommended for people who prefer oral collagen tablets, but looking for a small and easy-to-swallow option.
Easy to divide into doses depending on your daily collagen needs.
A cost-effective collagen option.
FDA Approved
We recommend taking 5 to 10 micro tablets daily for the best results.
Can be taken either in the morning, evening, or in portions throughout the day before or after meals.
SKJN Instaglow Exfoliating Aqua Gel

Instantly removes dead skin cells for that youthful glowing skin every after use.
Formulated and manufactured in Japan to give men and women healthy, younger, glowing skin.
Skin brightening and smoothing.
Minimizes the appearance of pores.
Improves skin texture and integrity.
Stimulates collagen synthesis.
Lessens the appearance of fine lines and wrinkles.
Minimizes pimple breakouts.
Improves skin hydration.
Removes dead skin cells effectively allowing the formation of new skin.
Use once a week. This is applicable to the face and other parts of the body. (neck, underarms, elbows, knees, soles, etc.)
Instafizz Effervescent Slimming Beau-Tea Drink
Collagen Effervescent Tablets with Glutathione + Vitamin C + Alpha Lipoic Acid in Pineapple Flavor.
Has Slimming properties that promote weight loss.
It's got all the goodness of collagen and vitamin C with a bit sweet even if it's SUGAR-FREE.
Has anti-aging properties that brighten the skin and provide a glowing effect.
Zero calories.
It's a fun way to add a little extra vitamin C to your diet, without adding any calories or sugars.
It has no artificial colors or flavors, and it tastes delicious too—so you can feel good about drinking it all day long
Stay looking young and glowing while keeping your immune system healthy.
How to Use: Add 1 tablet to 200ml of plain or chilled water, Wait until complete dissolution (it may take 2 minutes). Enjoy your tasty and hydrating drink.
Recommended Dosage: Take 1-2 tablets per day.
Storage: Store in a dry, well-ventilated place at a temperature not exceeding 25°C. Protect from direct sunlight. Keep out of reach of children. Replace the cap tightly after every use.