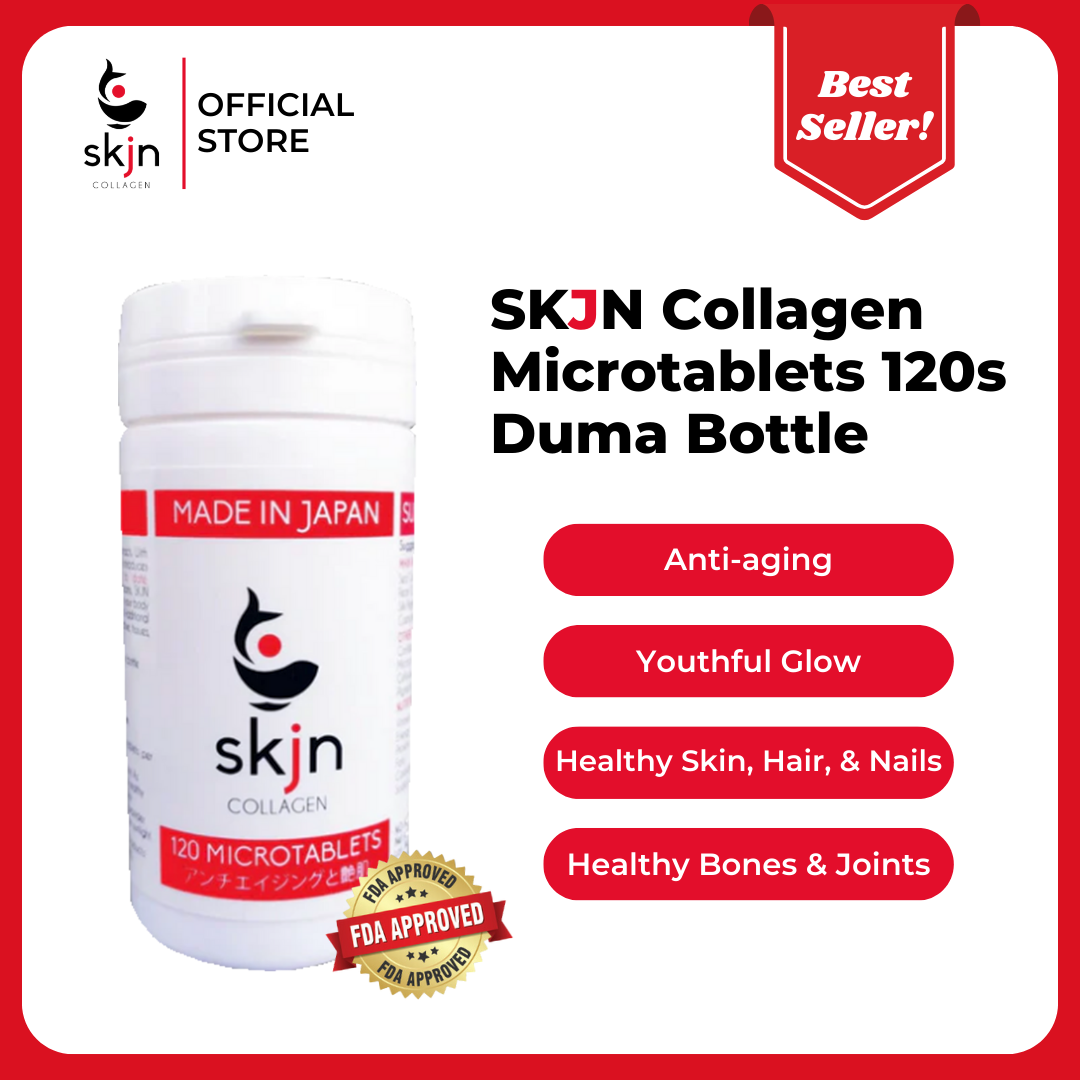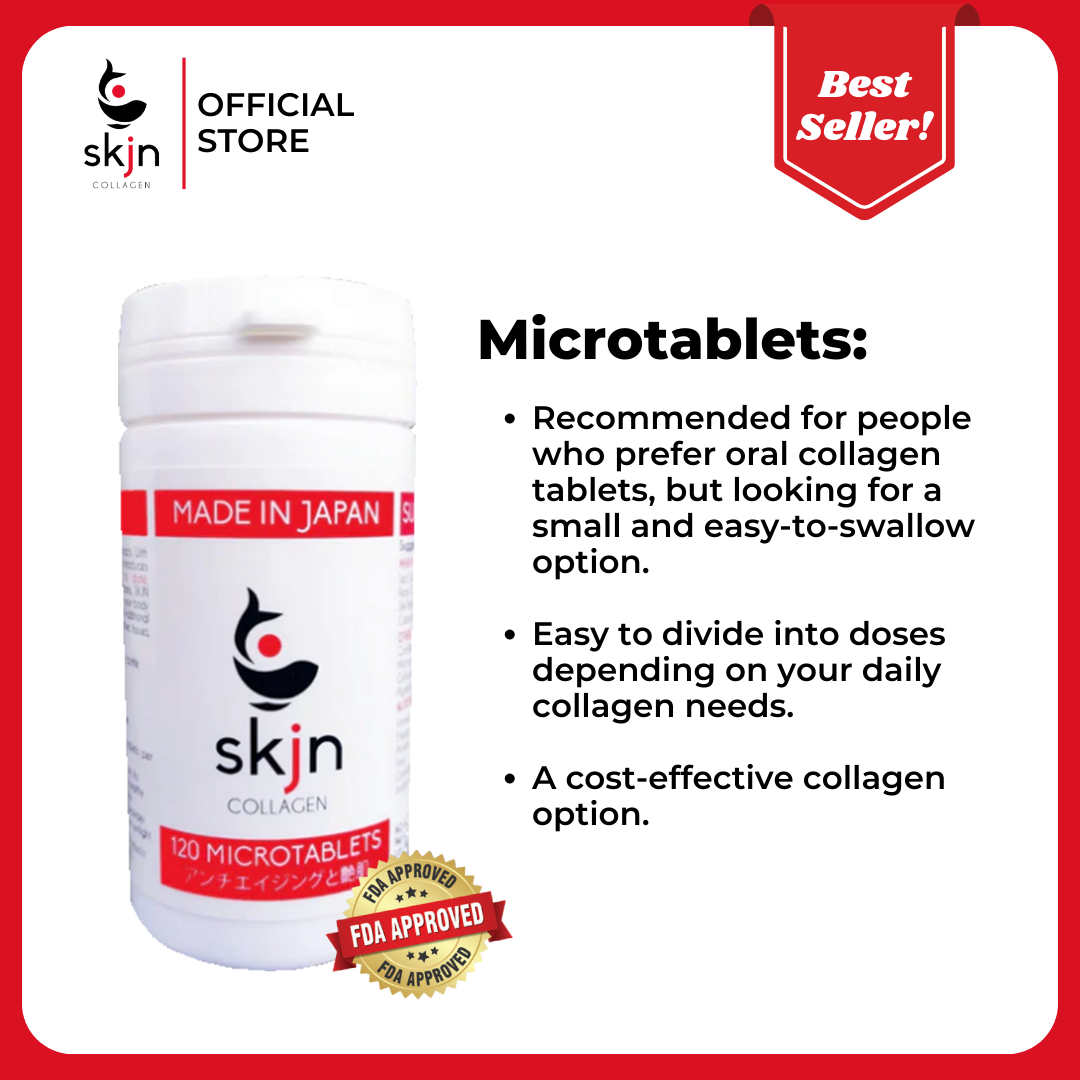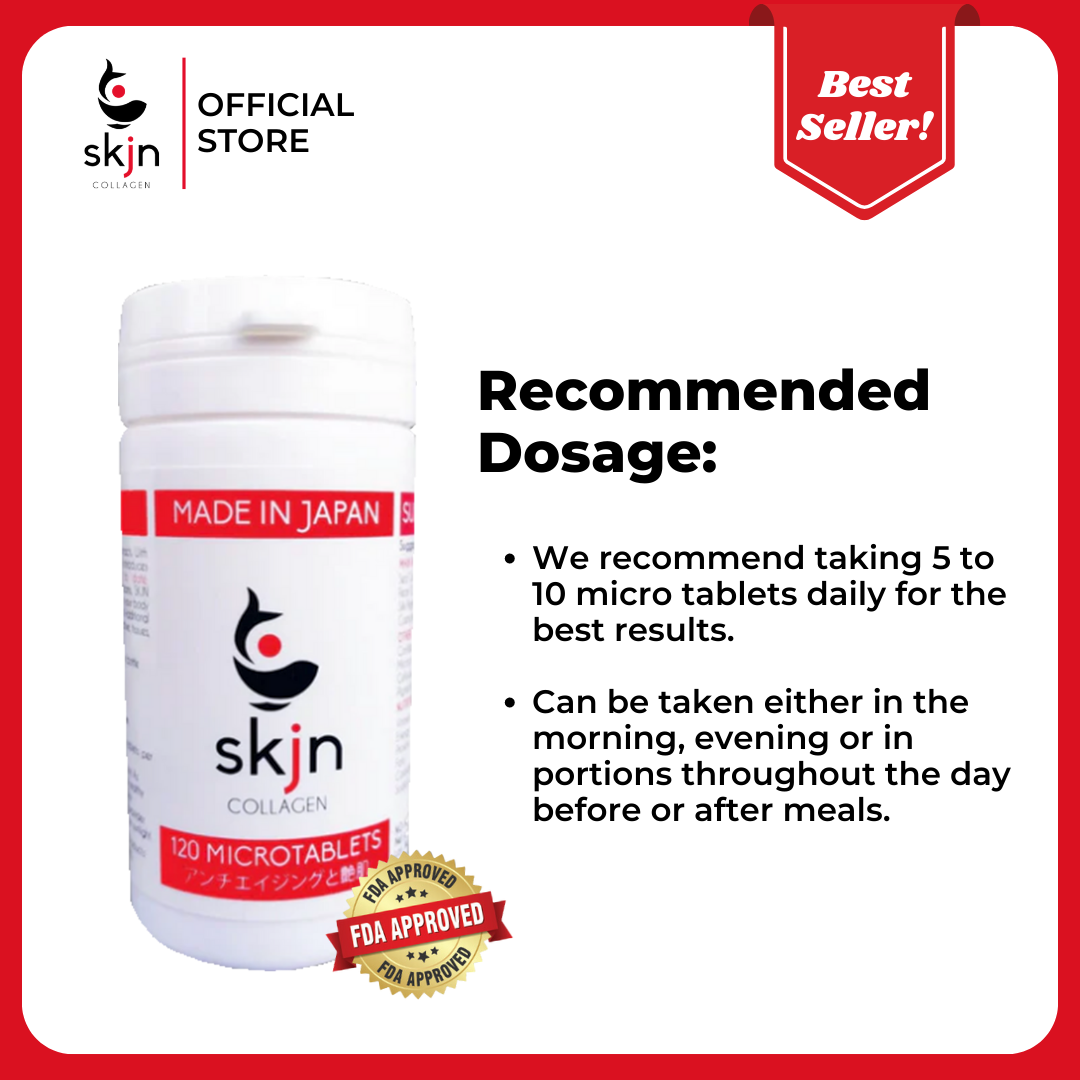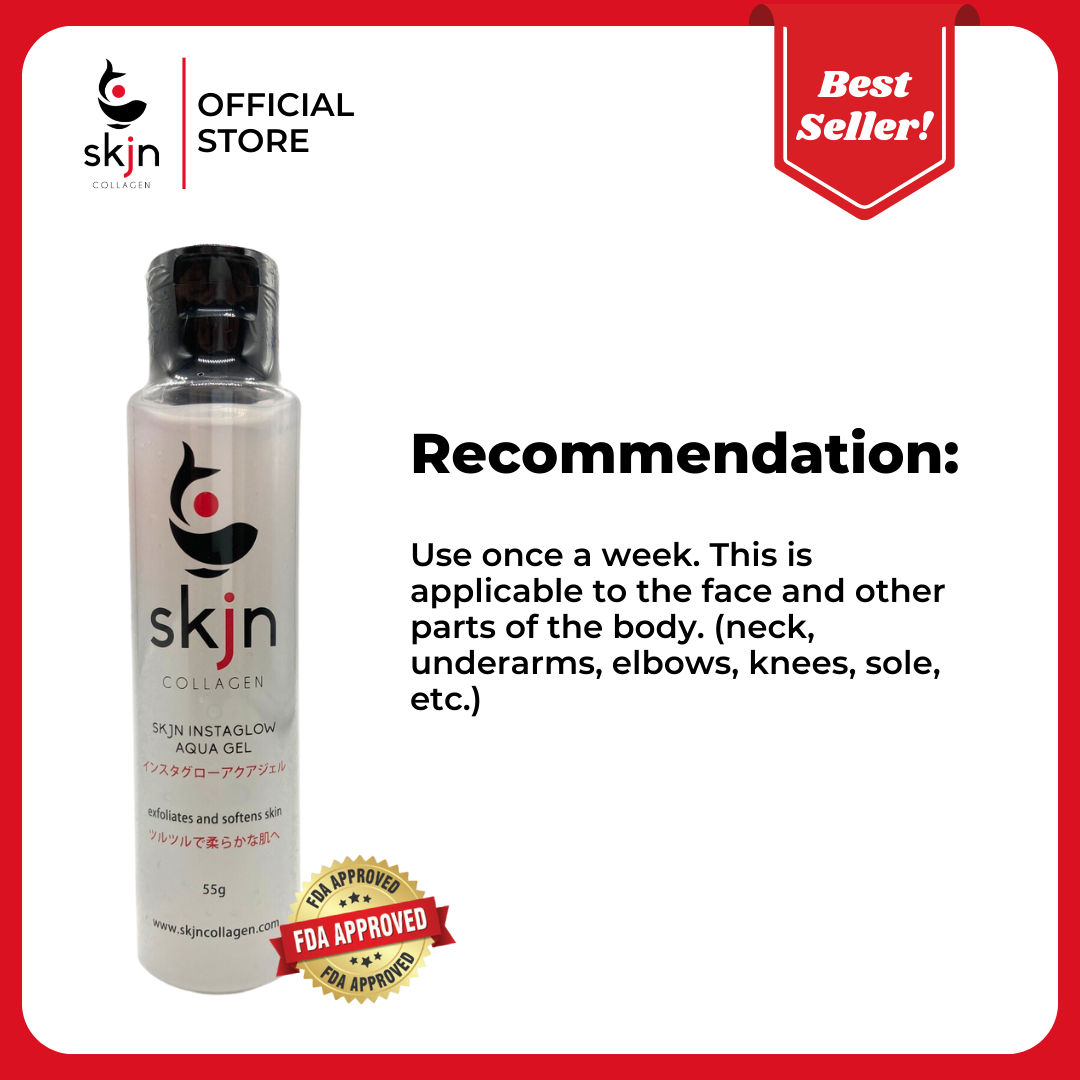 SKJN Glow Duo: SKJN Micro Tablets 120's Duma Bottle & Instaglow Exfoliating Aqua Gel 55g
SKJN Glow Duo
SKJN Micro Tablets 120's Duma Bottle
Instaglow Exfoliating Aqua Gel 55g
Instaglow Exfoliating Aqua Gel 55g
Instantly removes dead skin cells for that youthful glowing skin every after use.

Formulated and manufactured in Japan to give men and women healthy, younger, glowing skin.

Skin brightening and smoothing.

Minimizes the appearance of pores.

Improves skin texture and integrity.

Stimulates collagen synthesis.

Lessens the appearance of fine lines and wrinkles.

Minimizes pimple breakouts.

Improves skin hydration.

Removes dead skin cells effectively allowing the formation of new skin.
Directions for use:

Wash the face/body area and dry with a clean towel.

Apply a proper amount of gel onto the skin. Wash away dead skin cells that accumulate on the skin as you massage gently the product onto the skin.

Rinse the face or body areas with clean water.
Recommendation:

Use once a week. This is applicable to the face and other parts of the body. (neck, underarms, elbows, knees, soles, etc.)
Packaging: 55g in Squezze Bottle, which can be used for 3 months.
SKJN Micro Tablets 120's Duma Bottle
Recommended for people who prefer oral collagen tablets, but looking for a small and easy-to-swallow option.
Easy to divide into doses depending on your daily collagen needs.
A cost-effective collagen option.
Benefits

Has anti-aging properties.
Skin brightening and glowing effect.
Improves skin firmness and elasticity.
Reduce stretch marks, fine lines, and wrinkles
Promotes hair growth, and healthy nails, bones, joints, and ligaments
Healthy for the brain and heart.
Stabilize blood sugar.
Contains vitamin C & E.
Has an anti-oxidant effect.
Recommended Dosage:

We recommend taking 5 to 10 micro tablets daily for the best results.
Can be taken either in the morning, evening or in portions throughout the day before or after meals.